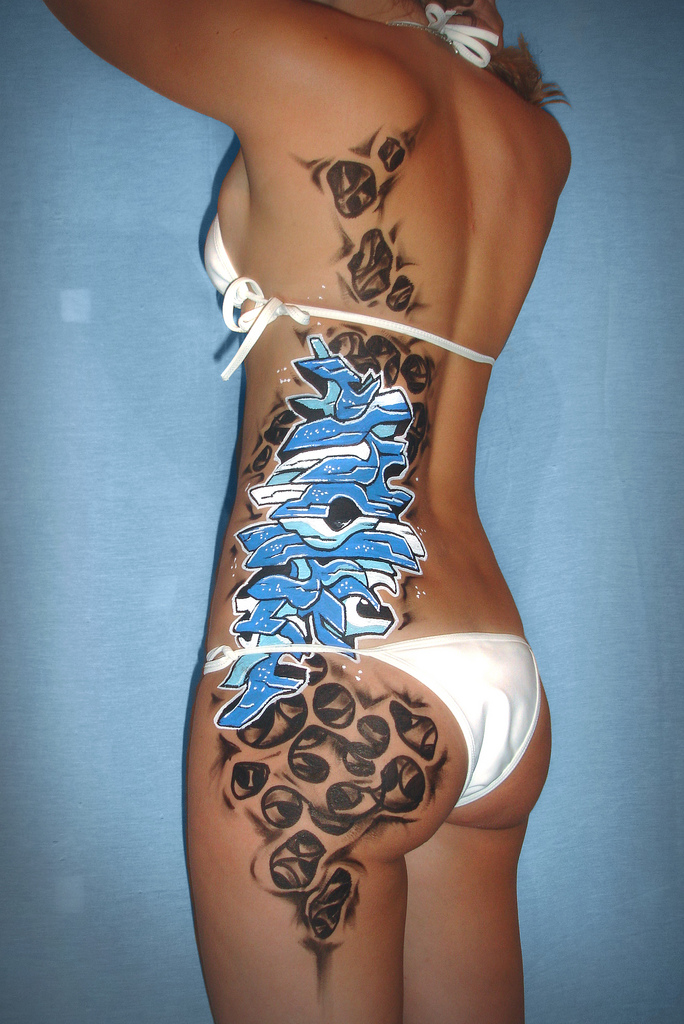 KORE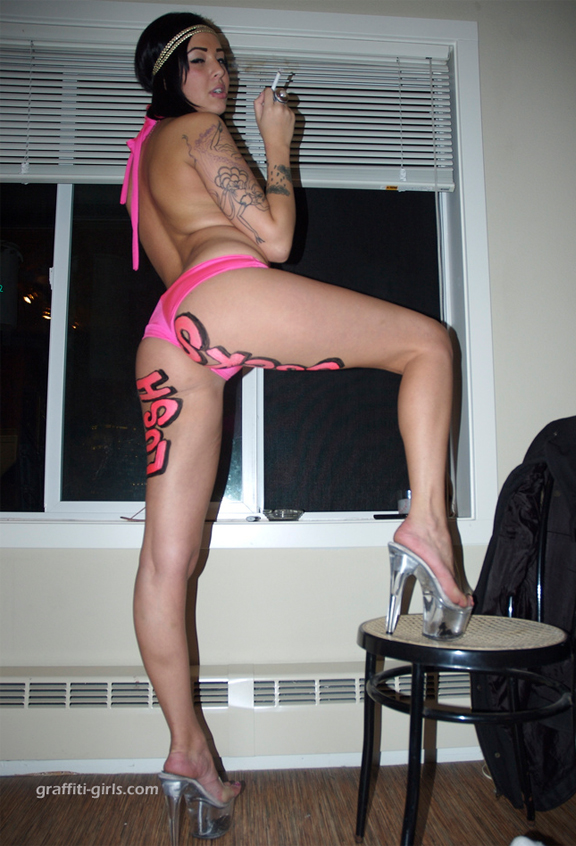 From the talent that is LUSH, who you might remember was mentioned over on our friends lolgraff.com previously  here and here.  Peep the Flickr for more graff goodness!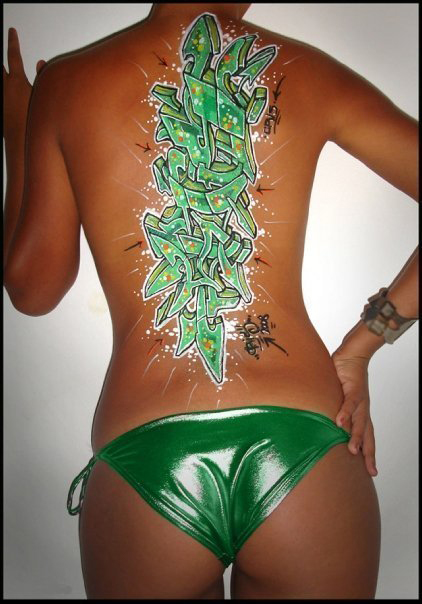 Nice detail! Anon via submit.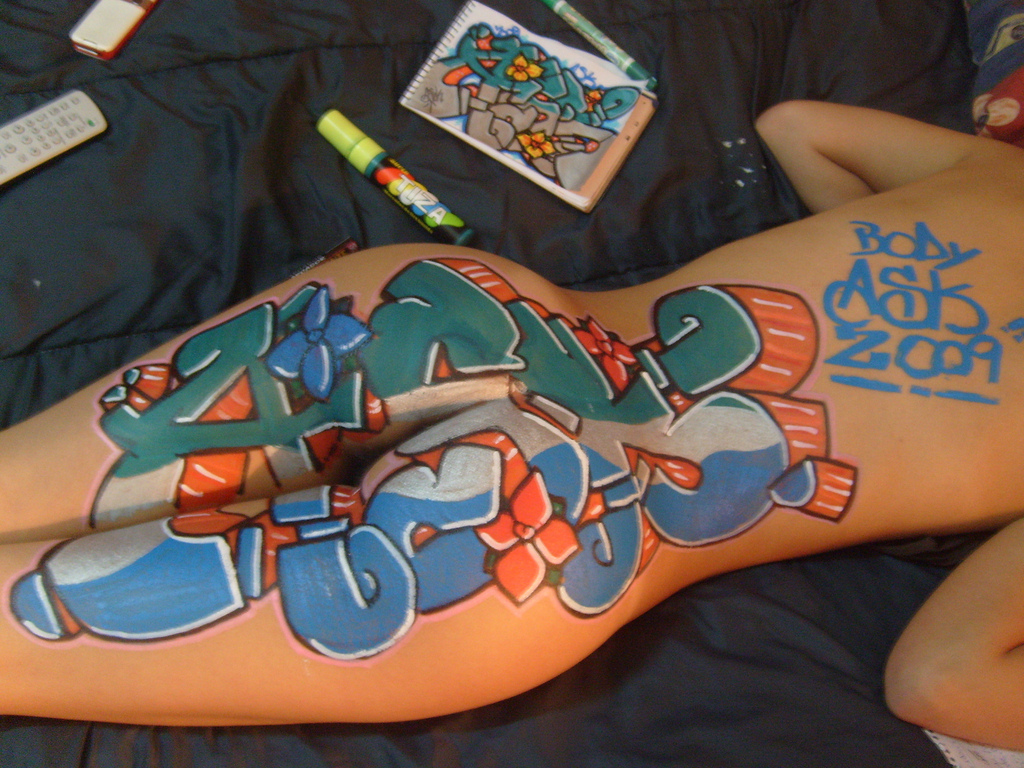 Currently big fans of ASK ONER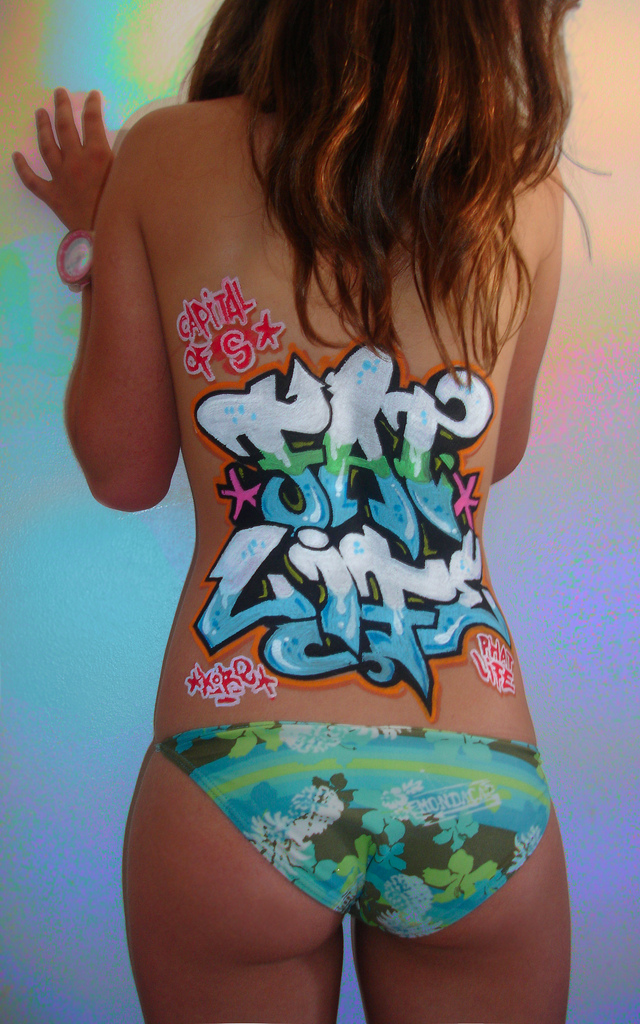 KORE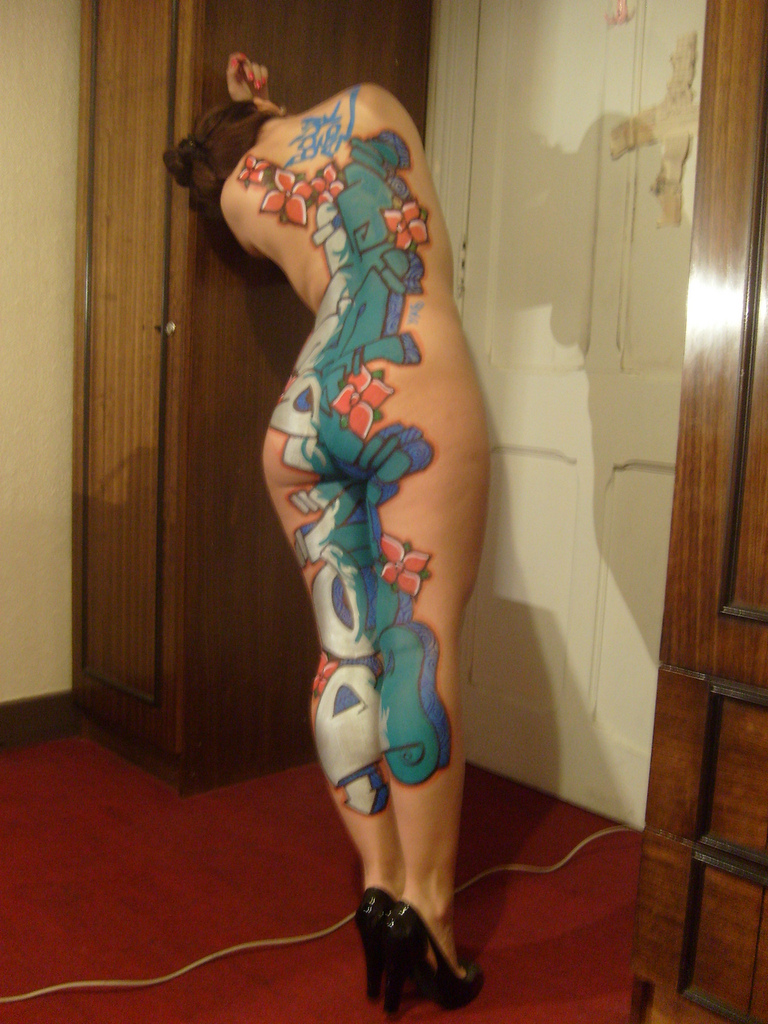 Stunning! By ask oner.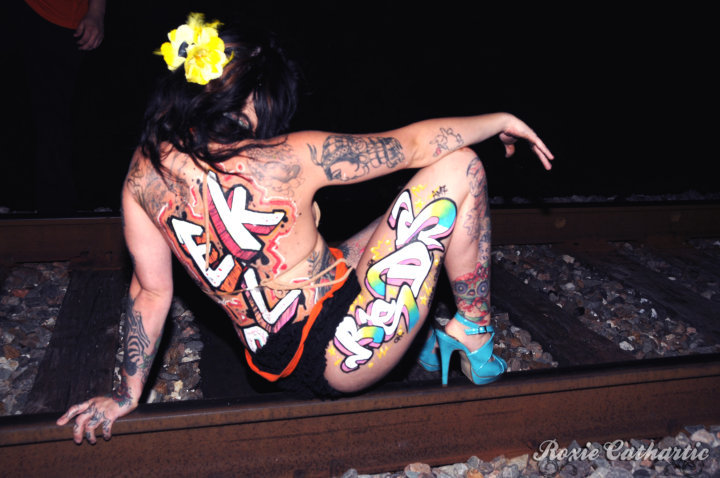 Love this, thanks Roxie Cathartic & Reds.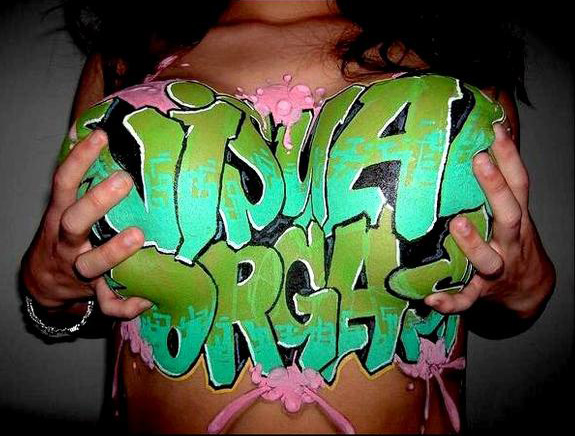 Gravity defying Graffiti Girl, props again to BloodThirsyVampyres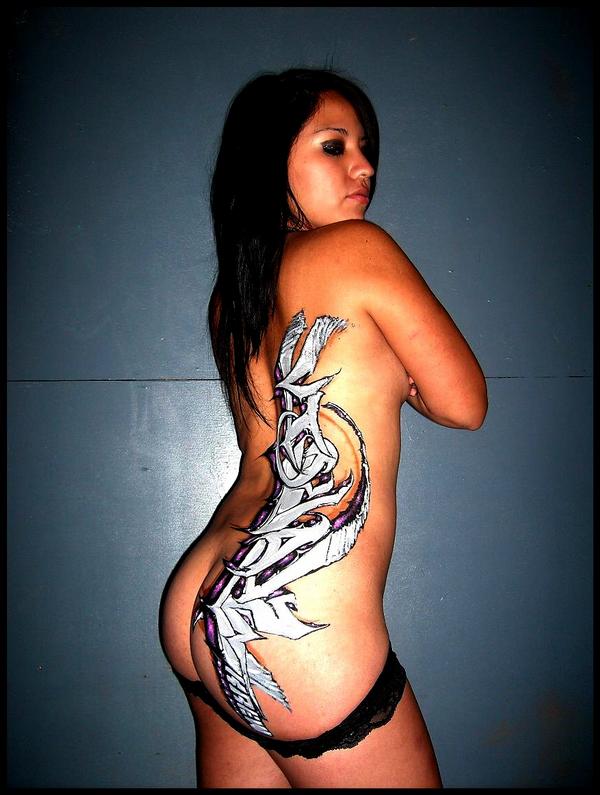 Thanks BloodThirsyVampyres.
.
We should point out that neither of these girls are in any way graffiti related.
But they are girls, and they are body painted.   And we have a convenient excuse for using them because (as you already knew) today is the day that England's first match of the World Cup takes place, against the USA.  So it's only fair that we have representations from both nations.
Let the game begin…
England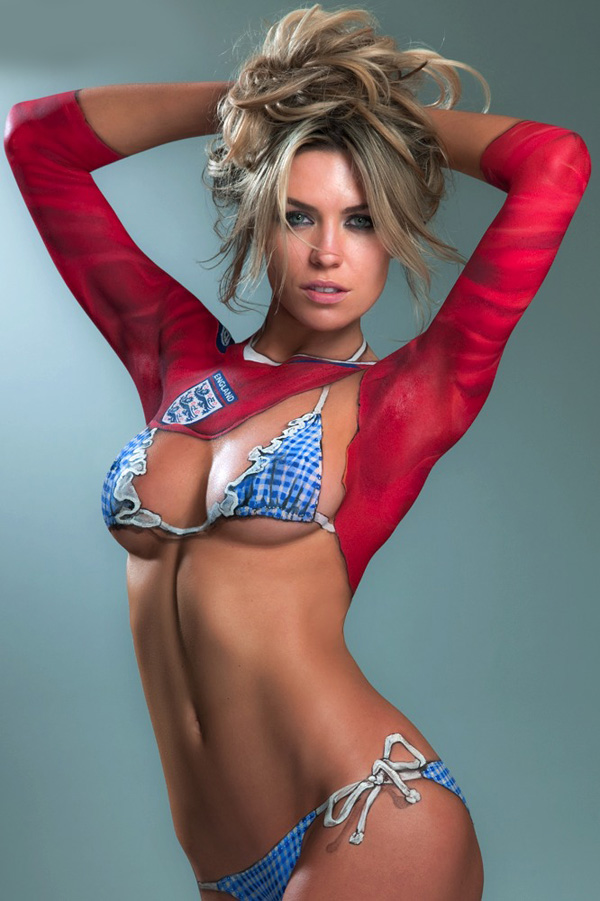 The lovely Abbey Clancy.
Vs. USA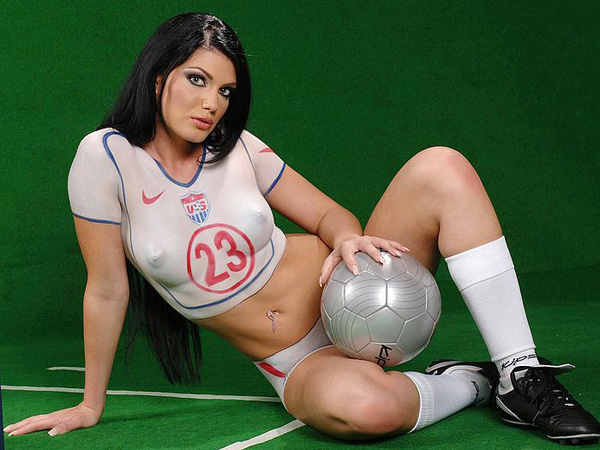 For the life of us, we can't remember who sent us this image.  Either way, whoever you support, may the best team win! (The best team is England, by the way.)